You might not remember your first burger, but you definitely never forget your best burger.
With a vibe that pays homage to the fun-loving, cool, carefree, and often edgy side of the colorful decade of the '70's, we beg to ask the question, "What tastes better than nostalgia?" The decade that celebrated 200 years of America, rock music, iconic movies, cool cars and some serious fashion statements reminds us that the classics are meant to stand the test of time.
Our cuisine? The great American classic burger. Its friends? Some fried chickens, dogs, milkshakes, fries, and simple baked goods. Our menu is short, sweet, and to the point with a focus on quality rather than excessive variety. We pride ourselves on offering the highest quality products and ingredients so you don't have to feel guilty about enjoying one of America's favorite foods; fast, simple, and better.
Kick-ass ingredients make kick-ass sandwiches
Our burger meat is ground fresh daily in our central kitchen, made from a certified Angus Beef blend of chuck, brisket & sirloin. We use a housemade signature buttermilk blend for our hand-breaded fried chicken. Our sandwiches are dressed with fresh vegetables, and all housemade sauces. We believe when you use quality ingredients, you don't need to use a lot of them. We keep it simple, and of course, kick-ass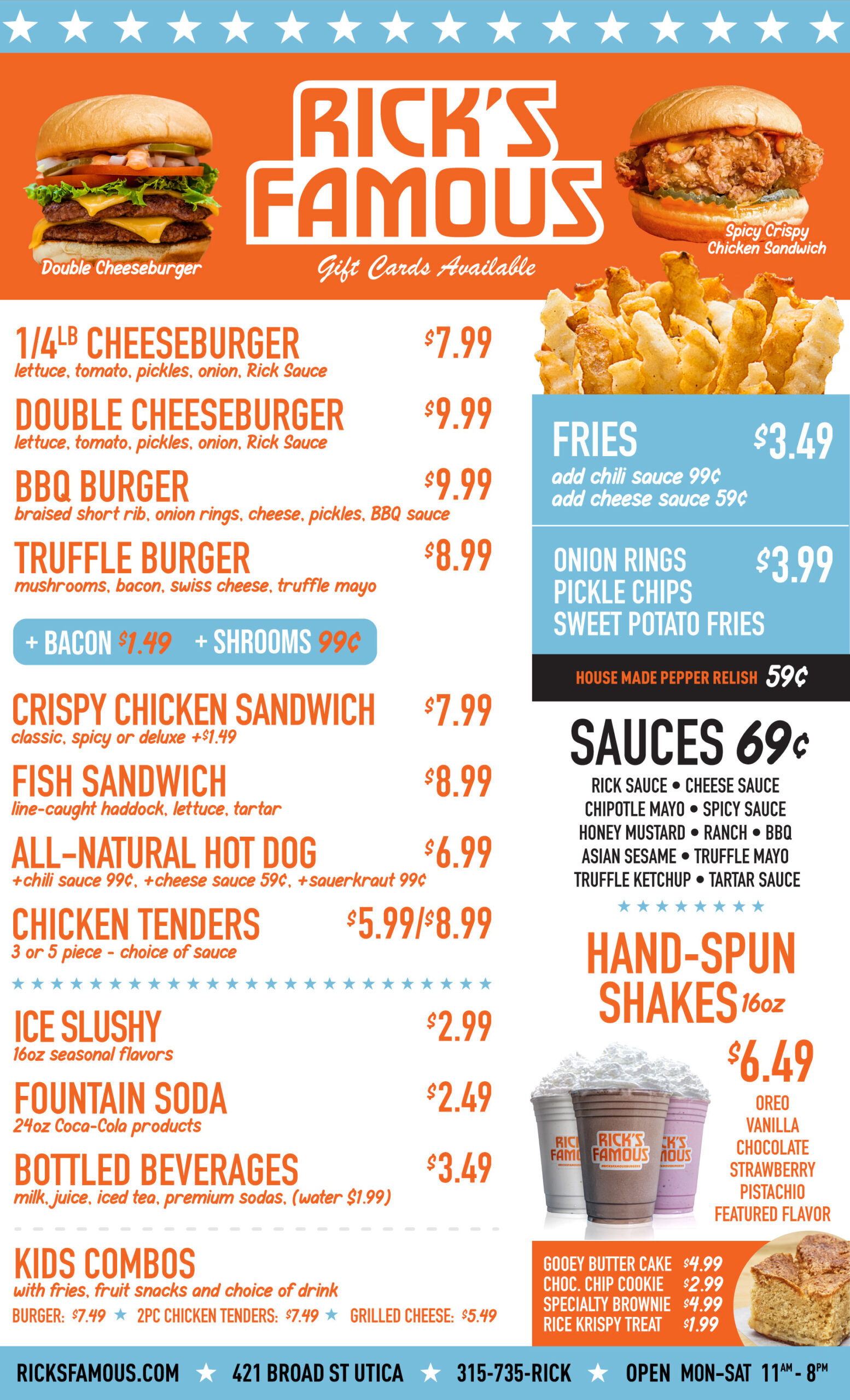 Self-Checkout
Our cashless self-checkout kiosks allow Rick's fans to place their orders quickly and enjoy short wait times for the freshest burger game in town. You can also order online with Doordash and have it delivered!